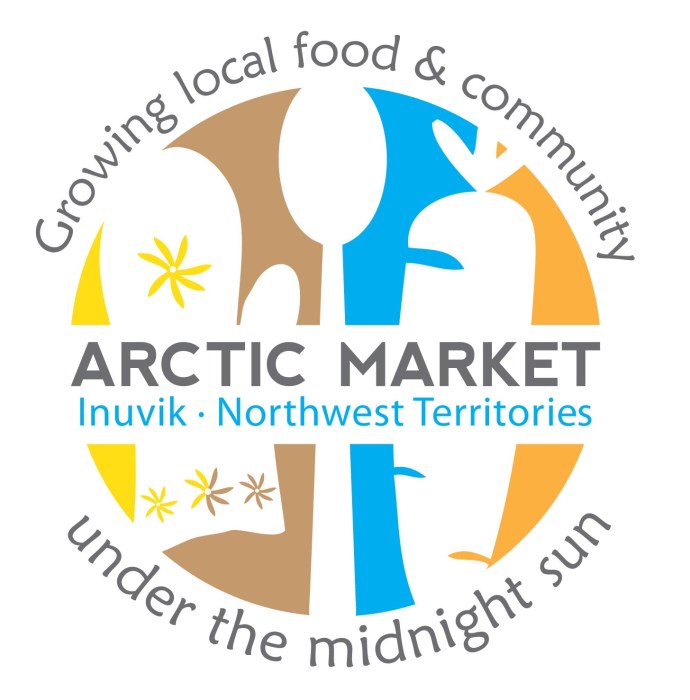 Saturday Arctic Market
The Arctic Market runs every Saturday from 2pm to 4pm at the Jim Koe Park from July 22 to September 2, rain or shine.
Tuesday Arctic Market
The Arctic Market runs every Tuesday from 6pm to 8pm at the Inuvik Community Greenhouse from June 15 to September 26, 79 Gwich'in Rd, rain or shine.
This is a local market that promotes local growers, artisans, crafters, bakers, chefs,local vegetables, Polar Eggs and fishers by providing a community retail venue for their products. While this market is facilitated by the Inuvik Community Greenhouse, it is run in partnership with the Town of Inuvik and open for everyone to participate.
BE A VENDOR AT THE ARCTIC MARKET
Saturday Arctic Market registration must be done at the Town of Inuvik office from 9:00 AM - 5:00 PM Mondays - Fridays. We appreciate all registration done before the Friday of each week, however we understand if you are unable to make it to the Town Office and we will be take registrations on site.
Tuseday Arctic Market registration must be done directly at the Inuvik Commuinity Greenhouse. To become a vendor please email info@inuvikgreenhouse.com, stop by the greenhouse during regular business hours (9am - 6pm, Monday to Friday) or by phone (867) 777-3267. is registration on a first come, first served basis.
$5 per table, $50 for the season (extra $5 per week if electricity required). EVERYONE WELCOME.
Note: Some food items may require an additional permit.
Arctic Market Saturday Registration Form
Arctic Market Tuesday Registration Form
Temporary Food Establishment Permit
Is there any better way of starting off your weekend than with a visit to the local Arctic Market?
Looking for more information? You can find the Arctic Market on Facebook.