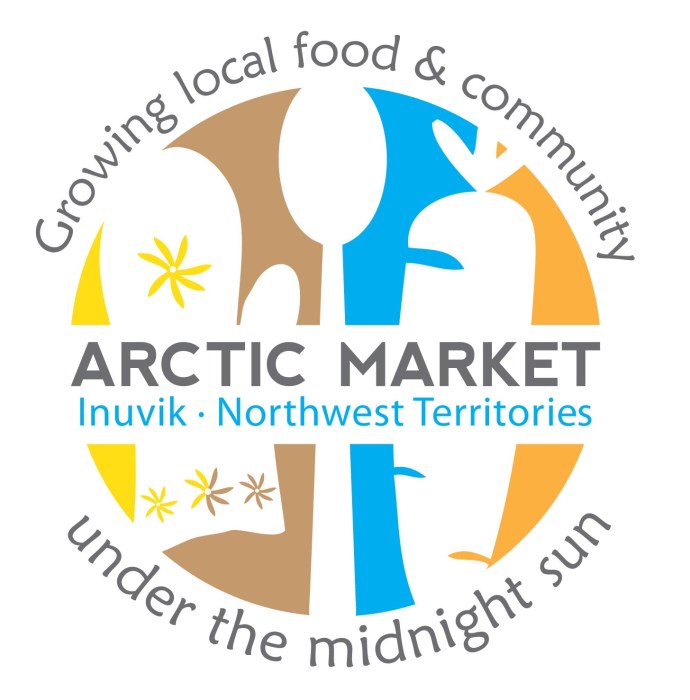 The Arctic Market runs every Saturday from 10:00 a.m. to 2:00 p.m in Jim Koe Park from June 18 to September 10, rain or shine.
This is a local market that promotes local growers, artisans, crafters, bakers and fishers by providing a community retail venue for their products. While this market is facilitated by the Town of Inuvik, it is supported and led by community volunteers and ideals.
BE A VENDOR AT THE ARCTIC MARKET
Register to be a vendor by completing a registration form and returning it to tourism@inuvik.ca. Registration forms are available below, at the Town Office or by phoning (867) 777-8618. Registration is first come, first served. Registration for each Saturday market must be received no later than 3:00 p.m. on the Friday before. If space permits, registrations will be accepted on Saturdays at the market.
Electricity will be provided to any vendor that requires it at a cost of $5.00 per week. It is suggested that you bring your own extension cord as we may not be able to provide enough for everyone.
Note: Some food items may require an additional permit.
Arctic Market Registration Form
Temporary Food Establishment Permit
Is there any better way of starting off your weekend than with a visit to the local Arctic Market?
Looking for more information? You can find the Arctic Market on Facebook.