"Where the Delta comes to play!"
Whether you are new to the game or a seasoned player, Roads End Golf Club is one attraction everyone can look forward to visiting.
Complete with a driving range and continually expanding six-hole track, the course is one of the first sights you will see on your way into Inuvik. There are no green fees and for those looking for a unique experience, the complex has 24 hour access - allowing you to play under the Midnight Sun!
"Proud to be the most northern grass golf course in North America!"
Roads End Golf Club is home to the annual Mayor's Classic, a three-day event full of golf, food, and fun! This year, the tournament will be played on August 5 to 7, 2016.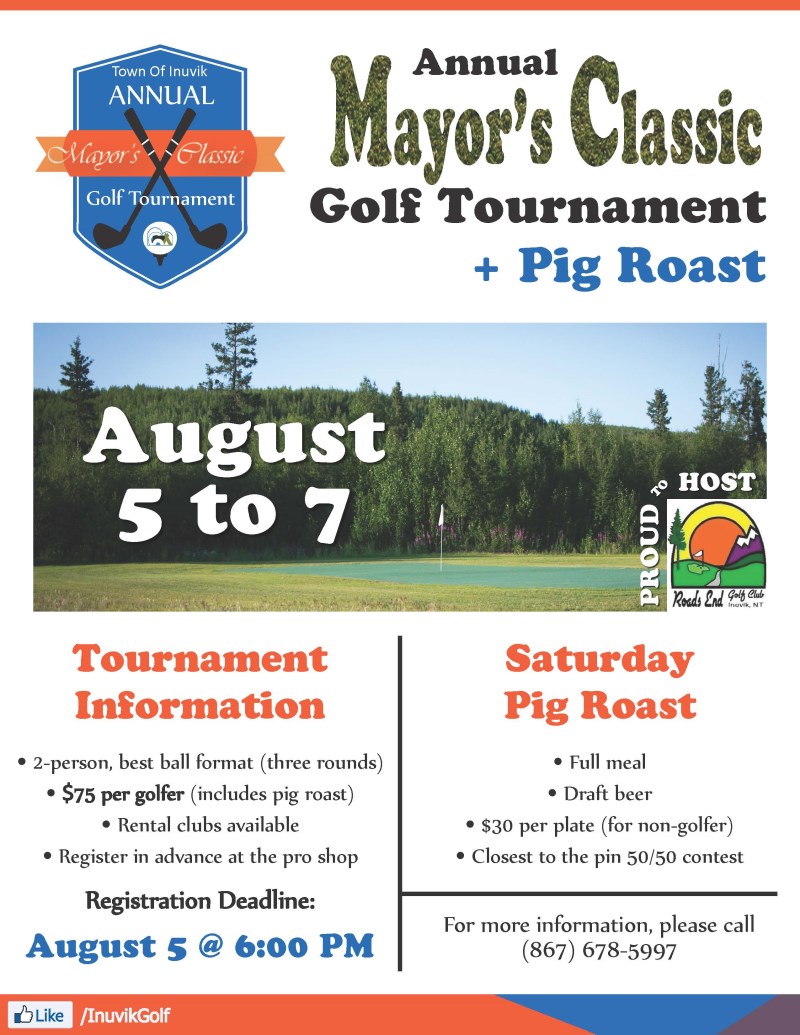 Interested in attending? Send us a message and let us know!
For more information, visit Roads End Golf Course on Facebook.