Inuvik Sunrise Festival
7-9 January, 2022
Every December the sun sets for the last time below the horizon, and after nearly 30 days of darkness the return of the sun is celebrated at the annual Inuvik Sunrise Festival in early January. Local food, dance, music and winter activities, including snow carving, snow yoga are all part of the spectacle. On the Saturday night a party on the permafrost continues as the we have our giant bonfire and an incredible firework display.
Stay tuned for more information to come. You can stay up to date on the latest information on the Inuvik Sunrise Festival Facebook Page.
2022 Inuvik Sunrise Festival
The Inuvik Sunrise Festival returns for 2022 and boasts three days of family fune, along with our family favourite activities such as the Giant Bonfire, Fireworks and the Taste of Inuvik. Stay tuned for more information!
*All events subject to change and current COVID restrictions.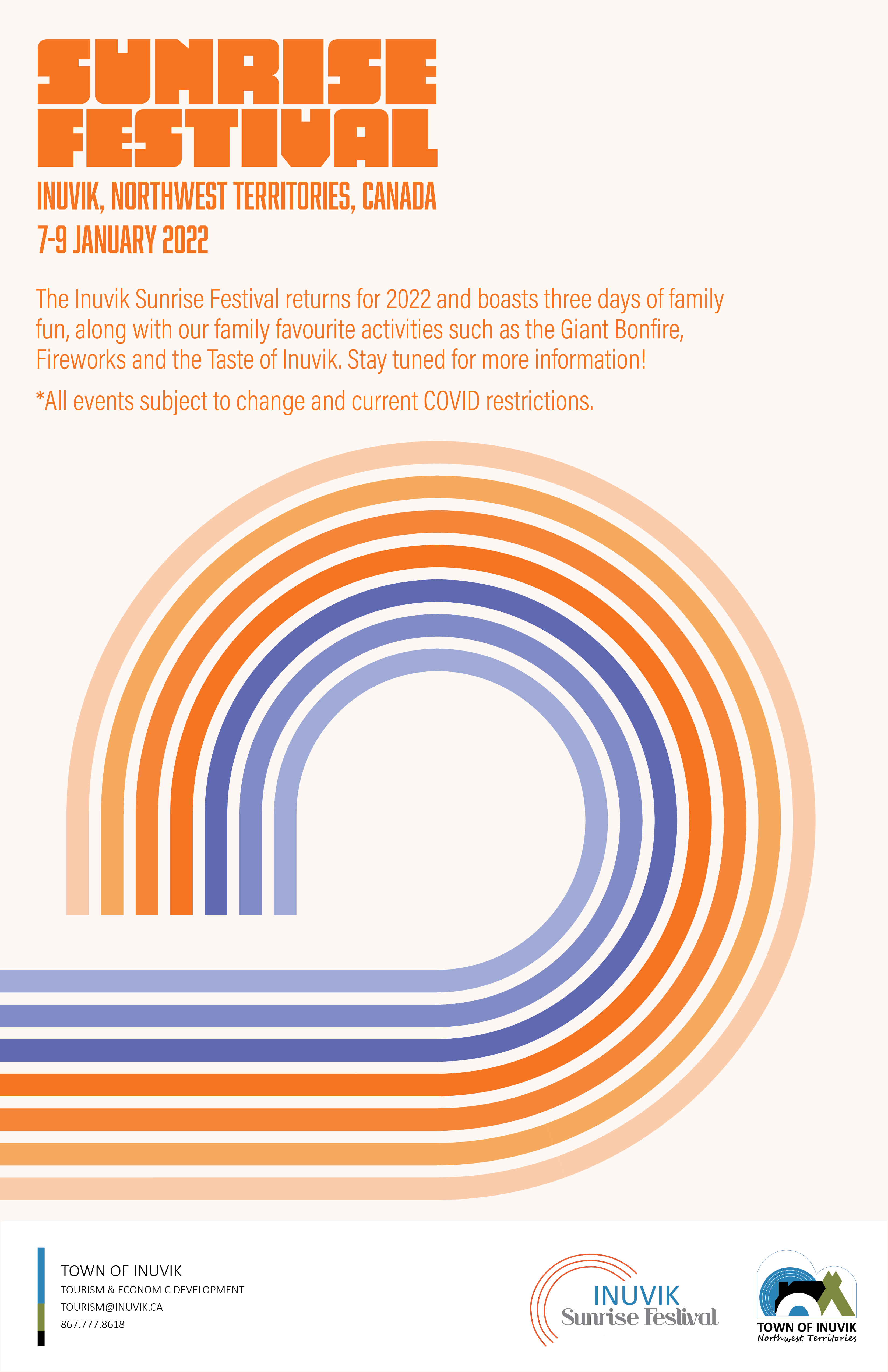 2022 Sunrise Sponsorship Packages
The 2022 Sunrise Sponsorship Opportunities are now available to all interested individuals and businesses.
If you are interested in speaking with us directly about any of the packages, please contact us at:
Tourism & Economic Development Department
867.777.8618
Last Year, 2021 Schedule of Events
Given the Covid-19 restrictions at the time, the schedule for the 2021 Sunrise Festival was altered to follow the Government of the Northwest Territories protocols and although we could not host many of our usual events, we still celebrated the return of the sun with the following activities.