During the Winter months the Town of Inuvik hosts a selection of programs. See what is on offer below for the Winter months of 2020/21.
Due to recent events, our scheduled Winter activities will continue to take place, however, we will be following the GNWT Emerging Wisely protocols and restrictions will be in place so that our programs are safe for both our staff and residents.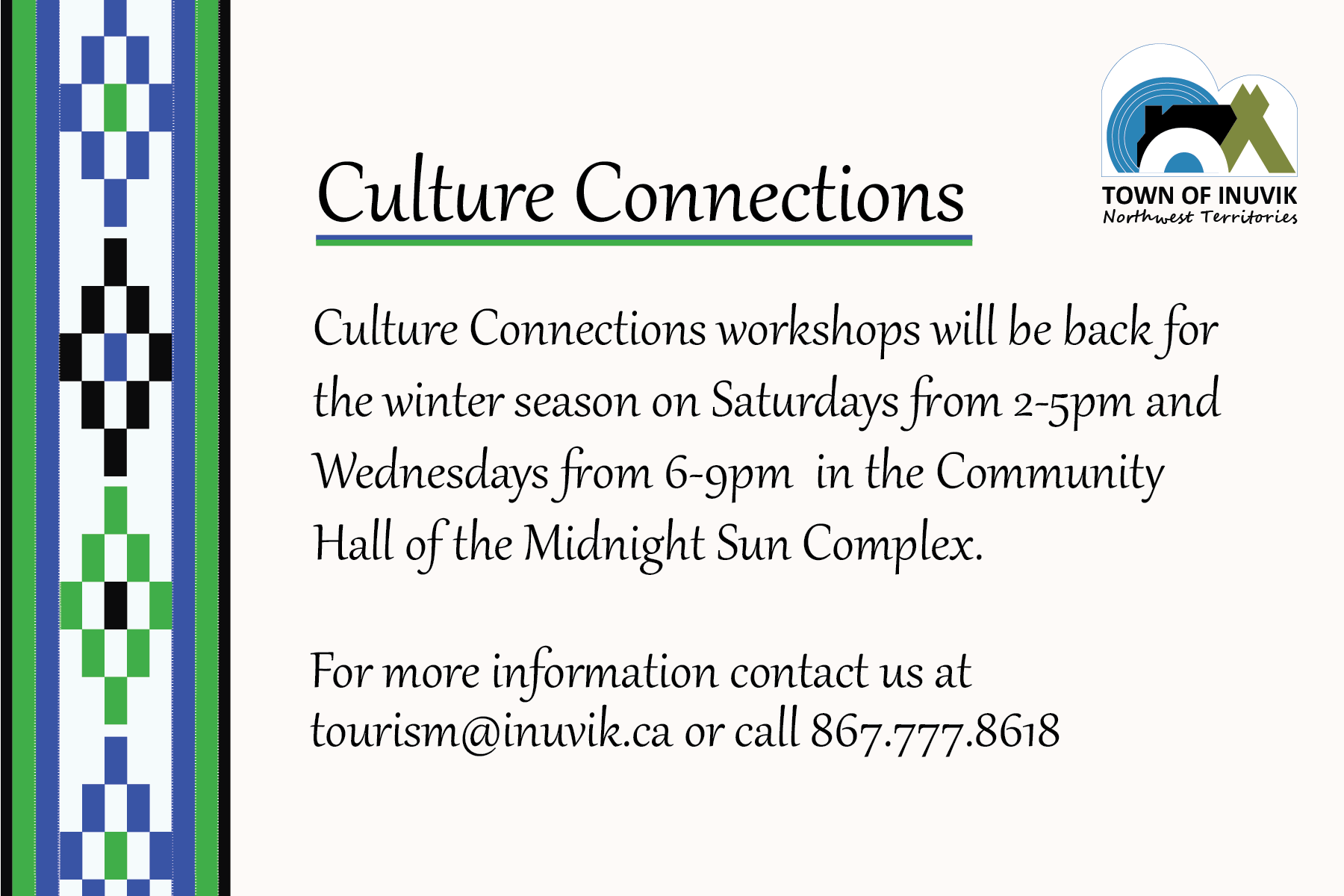 Winter Culture Connections Workshops
December to March
Wednesdays 6 p.m. to 9 p.m.
Saturdays 2 p.m. to 5 p.m.
Community Hall, Midnight Sun Complex
Limited Capacity and Pre-registration is required for 10 participants.
If you would like to sign up for our workshops you can complete the online form.
If you have questions about the workshops or you would like to be a workshop leader, contact us at 867.777.8618 or email tourism@inuvik.ca